Welcome to Patterned Speed Horse Association! Here you'll find all the information about PSHA equine racing events. Events include Barrel Racing, Key Race, Polebending, Figure 8, Flags, California Stake Race , Keyhole and various team events as well. In total there are 15 different events that you and your horse can participate in.
Our members have decades of experience in organizing events. Whether you're new to gaming, or are a seasoned patterned horse racing enthusiast, you're welcome here.
We have classes and events for all age groups and levels of riding – from little Buckaroos to Super Seniors – beginning to advanced, fun play days and serious racing events.
Come join the fun, as we believe the saying that families that play together, stay together!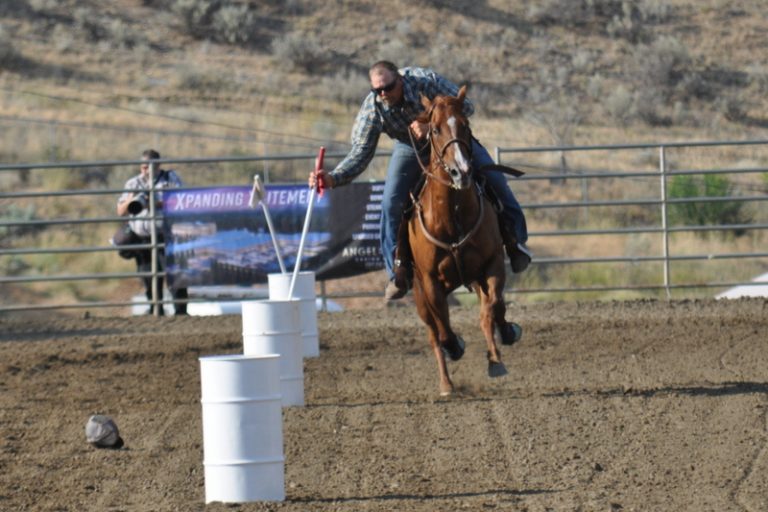 News
2022 Annual Meeting News
Tuesday, November 1, 2022
2022 Annual Meeting News & Proposals Too
Annual Meeting & Awards Weekend
Saturday, October 1, 2022
October 22 & 23 at Campbells Resort in Lake Chelan The annual meeting will be at Campbells Resort in Chelan. This event is open to all members of PSHA and ages.
July Newsletter
Friday, July 1, 2022
I hope you are all getting out there and getting your averages. We are coming down to the wire with only three weekends left. Don't forget to watch for your state final and interstate invitations at the beginning of august and reply to them ASAP. The sun has finally come out and shows are happening across the state good luck and ride hard.
Announcements
Welcome to the new website, it is a work in progress and it will be updated often. Just a friendly reminder to make sure that your membership dues are paid for the year. You will find the membership application under information on the rider page. Also make sure you have a current timers and judges cards before you begin the 2023 show season. If you need a rules clinic, please contact the rules chairman under the officers page to set one up.
Read All on the News Page